December has arrived and with it comes chilly weather and all things holidays! Parties, shopping, wrapping, baking – it's enough to make us lose sight of the meaning of the holidays! The stress of doing everything just right and looking your best can seem too much to handle, unless you have Frankincense essential oil.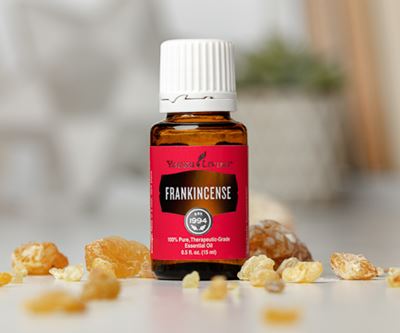 How To Use Frankincense Essential Oil
Diffuse Frankincense during times of relaxation and meditation to help you feel grounded and closer to your spirituality.
Add Frankincense to your moisturizer and see an overall improvement in skin tone and texture.
Add Frankincense to Epsom salts and soak in a warm relaxing bath.
DIY uses for Frankincense
"Glow" face serum
Add to an amber, glass roller bottle:
10 drops Frankincense essential oil
10 drops Lavender Essential oil
10 Drops Copaiba essential oil
Fill up the remainder of the bottle with jojoba oil
Apply nightly for smooth, even, glowing skin
Bath Salts
Add:
5 drops Frankincense to 1 cup Epsom Salts.
Dissolve in a warm bath to melt the stress and tension away.
Massage Oil
Add to ¼ cup jojoba oil:
2 drops Lavender essential oil
2 drops Peppermint essential oil
5 drops Frankincense essential oil
Stir or shake to combine well. Massage any areas of the body with tension or pain to reduce inflammation and relax the muscles.
Frankincense essential oil is part of the Young Living Premium Starter Kit.  If you would like to hear more about becoming a member, or how Frankincense and the other amazing essential oils found in the kit can benefit you, give me a shout! I would love to help you learn more! Ready to become a member? Click here to get signed up today!
Already a member? Are you interested in learning how a Young Living business can bless your life as it has mine? I would love to share my Young Living story with you! Reach out today!