My husband and I have found what we believe to be our own fountain of youth! Well, maybe we won't live forever but if I can have tons of energy and prevent disease, I'm all in.
Ningxia red is a dietary supplement from Young Living. I received a few samples in my Young Living premium starter kit, which I purchased from a friend. I was not sure what I was going to do with this kit but it ended up being the very beginning of a now beloved essential oil journey for me and my family.
I had no idea what the little red packets of Ningxia red were but my hubby snatched them up to try (he's pretty into his healthy foods/supplements). With both packets down (he only used ½ packet per day), he made the announcement that getting more Ningxia was to be my number one goal. He already could not live without it.
Fast forward many months and I'm right there with him.  I am thoroughly addicted to my Ningxia red dose each day – and here is why…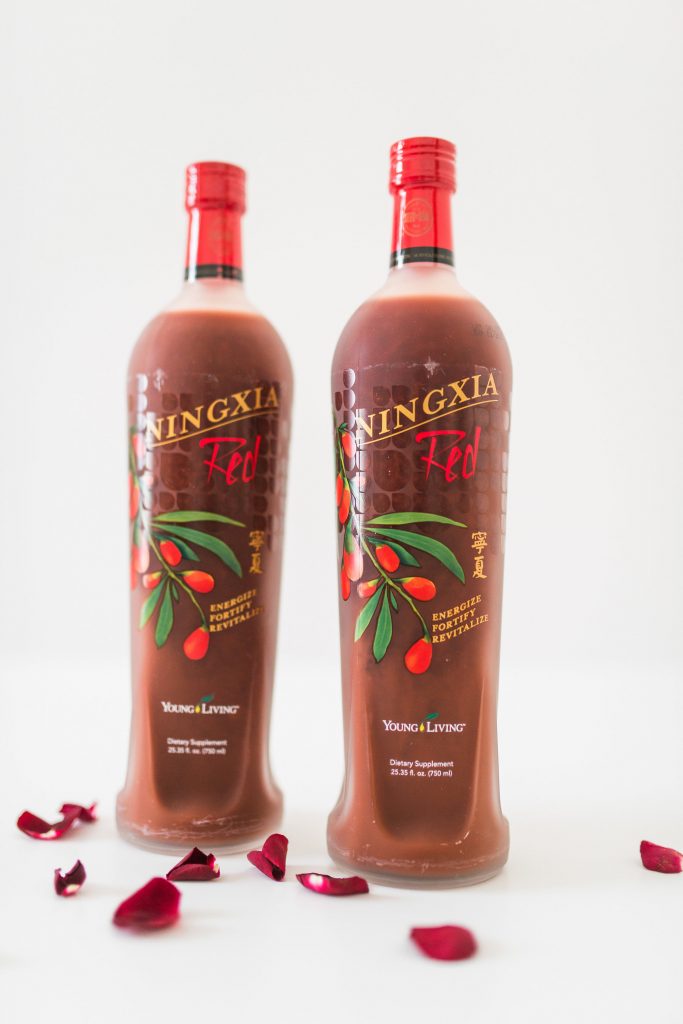 What is Ningxia Red?
Ingredients: Ningxia Wolfberry Puree (Lycium barbarum), Blueberry Juice Concentrate (Vaccinium corymbosum), Plum Juice Concentrate (Prunus domestica), Cherry Juice Concentrate (Prunus avium), Aronia Juice Concentrate (Aronia melanocarpa), Pomegranate Juice Concentrate (Punica granatum) Proprietary Essential blend 50mg Grape (Vitis vinifera) seed extract, Orange EO (Citrus sinensis), Yuzu EO (Citrus junos), Lemon EO (Citrus limon), Tangerine EO (Citrus reticulata) Other ingredients: Tartaric acid, natural blueberry flavor, pure vanilla extract, malic acid, pectin, sodium benzoate/natural stevia extract.
Wow! That looks like a lot and it is!  All of these ingredients come together to pack an intense antioxidant punch helping you to fight disease and signs of aging.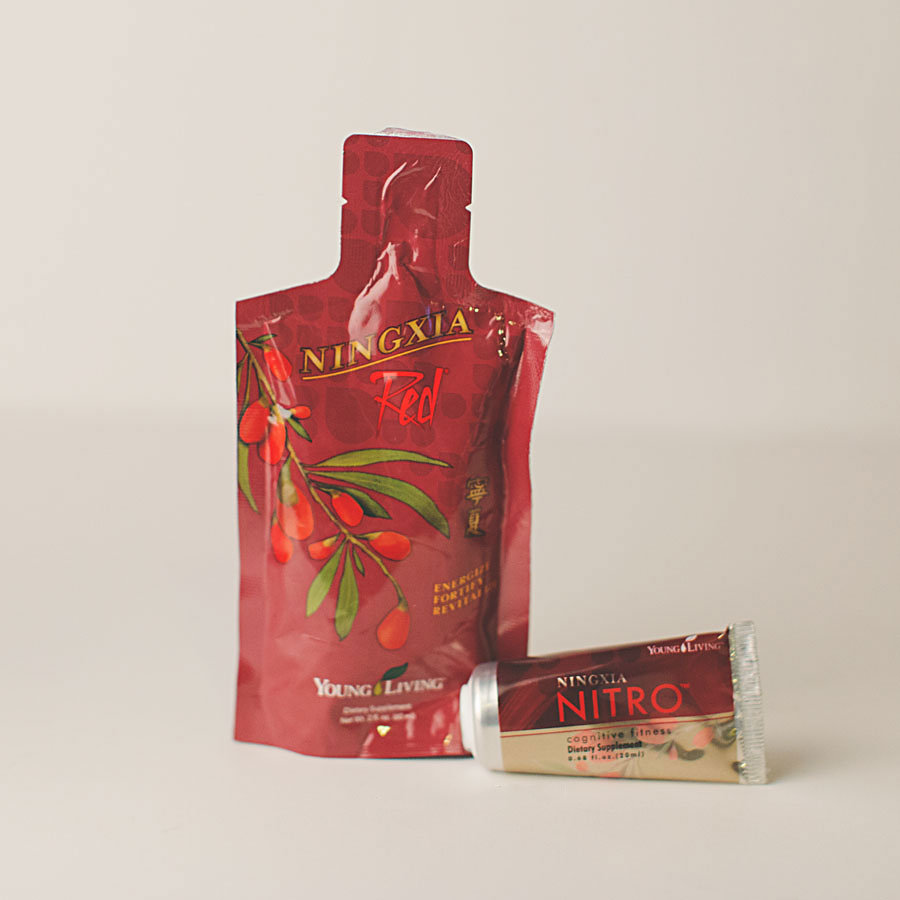 How Do I Use Ningxia Red?
Young Living provides an array of products with Ningxia Red.  From travel pouches and bottles to nitro shots for on the go energy boosts, you can easily find ways to get your daily dose of Ningxia.  I love to put 1-2ounces in my daily smoothie.  Ningxia can also be taken as a shot – chill and enjoy.  If it seems too strong for you, simply dilute in water or club soda.